As per our INET Preparation 2020 article, we have discussed about the strategy to score 225+ Marks in upcoming INET Exam. This aim of scoring 225+ Marks can be accomplished only with the help of best INET Exam Books. If you are searching for single best book for INET Exam, then you are on wrong track. INET exam consists of 4 different sections which need specialized books for each section (So, that syllabus is completed to the point and in a smart way)
INET Exam Books 2020
If you will analyse the INET 2019 Question paper, many aspirants were not able to score good marks and eventually INET sectional and overall Cut off was reduced. But now we have previous question papers for the sake of reference. Our strategy as well as INET Books are designed considering the latest exam trends and weightage of each section in INET Exam. So, lets begin the guide on INET Exam Books 2020.
Best Books for INET Exam 2020 (Overview)
Let us first understand the INET Exam pattern and important sections so that best books for INET Exam can be suggested considering all parameters. INET written exam consists of 3 main stages:
INET Written Exam Consists of 4 different sections as follows:
| | |
| --- | --- |
| Subject | Number of Questions |
| English | 25 Questions |
| General Knowledge | 25 Questions |
| Reasoning and Numerical Ability | 25 Questions |
| General Science and Mathematical Aptitude | 25 Questions |
| Total Questions | 100 Questions |
INET Exam Pattern 2020

English
General Knowledge
Reasoning and Numerical Ability
General Science and Mathematical Aptitude
INET Books for Maths Preparation
List of Important Topics for INET Maths (Numerical Ability):
Simplification
Number Series
Algebra
Profit & Loss
Time, Speed & Distance
Time & Work
Percentage
Ratio & Proportion
Mixture Problems
Number System
Data Interpretation
Average
Permutation & Combination / Probability
Interest
Mensuration
Best Book for INET Maths:
Fastrack Arithmetic Book Arihant Publication: Click Here
Just make sure that you complete all the above important topics from Fastrack Arithmetic Book. I have recommended this book for INET because it consists of exercises with increasing order of difficulty. Due to which you can clear your concepts in intial exercise, get hold over the topic and then move on to diffucult questions.
Moreover, this book has Shortcut Tips to solve each time of arithmetic question in less than 30-35 seconds.
INET Books for GK Preparation
List of Important Topics for INET GK Paper (Awareness):
Polity & Governance
Geography
Economy
History
Culture, Books & Awards
Current Affairs
Sports
Defence
General Science
Countries and Capitals
Important Dates and Days
Science and Tech
Best Book for INET GK:
"Lucent GK Book" for General Awareness (Latest) : Click Here
In case of GK, you do not need any other sources. Lucent GK is best to solve 20-22 correct questions in GK section. Few questions like Military exercises, Capitals and Awards needs to be covered from monthly compilations. The book given above consists of following number of pages per each subject:
Number of pages of each topic given in this book (Back to back)
| | |
| --- | --- |
| Subjects in GK Section | Number of Pages in Lucent GK book |
| Indian History | 63 Pages |
| World History | 15 Pages |
| Geography | 41 Pages |
| Indian Polity | 40 Pages |
| Indian Economy | 41 Pages |
| Physics | 25 Pages |
| Chemistry | 22 Pages |
| Biology | 26 Pages |
INET Books for Reasoning Preparation
List of Important Topics for INET Reasoning:
Syllogism
Blood relations
Cubes and Dice
Seating arrangement
Venn Diagrams
Clocks and Calendars
Critical reasoning
Number and letter series
Analytical reasoning
Best Book for INET Reasoning:
Verbal and Non Verbal Reasoning-RS Agarwal (Latest): Click Here
This is a giant book which contains A to Z verbal and non verbal topics under the sun. So, make sure you stick to only important topics which are mentioned above. I prefer Latest version of Verbal and Non-Verbal Reasoning Book because it contains questions of various competitive exams which are conducted recently.
INET Books for English Preparation
List of Important Topics for INET English Section:
Passage (Comprehension)
Synonyms
Antonyms
Grammar Punctuation
Direct Indirect Speech
Passive Active Voice
Proper use of Pronoun
Fill in the blanks with appropriate words
Word substitution
Select Gramatically Correct sentence
Best Book for INET English: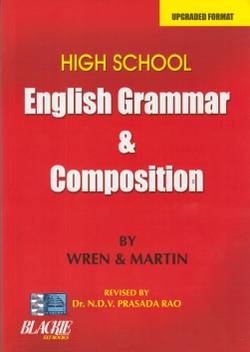 Focus on 3 sources for English Preparation (Not too easy!)
English Grammar Book by Wren and Martin (Latest): 

Click Here

Daily 2 editorial Reading from

Indian Express/The Hindu

Solving INET Questions from 'previous year question papers'
INET English Preparation will be a gradual process which will need you to study basic rules and then move on to exam oriented questions. In order to solve more than 20 correct questions in INET Exam, you will need command over English Grammar Rules. This can be done effectively through Wren and Martin English Grammar Book.
Reading Editorials will not only help in solving "Passage questions" but also improve your sentence formation ability. It will also be helpful in other questions of INET English section.
Conclusion
Believe me guys, INET Exam is golden opportunity if you want to join various branches of Indian Navy. So, please do not take INET Preparation lightly. Even after knowing INET Books, its necessary to study important topics and revise them minimum 2 times before the actual exam. After watching the INET Strategy, if you still face any issue, do let us know in the comment section below.
Jai Hind!